Limestone in St. Louis Buildings

Many of the city's major landmarks are made of limestone.

The Old Cathedral

Unlike some other kinds of limestone, St. Louis limestone turns almost white when it is exposed to the weather.

The Old Courthouse

This is limestone painted white.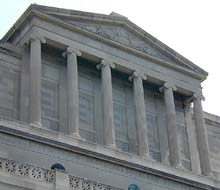 The Masonic Temple on Lindell.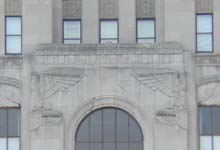 South Side National Bank building at Grand and Gravois.






Limestone is also found throughout St. Louis neighborhoods.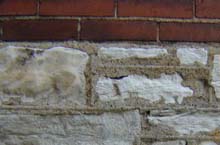 In St. Louis' neighborhoods, you most often see limestone at buildings' foundations. The foundation is the base on which the rest of the structure rests. Because of its strength, availability and relative cheapness, local limestone was a good choice.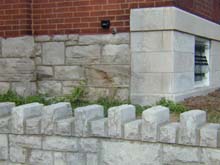 This building has three different uses of limestone! The foundation stones at the front of the building are smoothed and laid in neat courses for a more finished look; at the side, though, the stones are left rough and are different sizes. The retaining wall in front is pretty unusual, don't you think?


More About Stone
Limestone
Where Does It Come From?
Limestone in St Louis Buildings
Granite
Where Does It Come From?
Granite in St Louis Buildings
Marble
Where Does It Come From?
Looking at Marble in St Louis
Related Links
Old Cathedral
Masonic Temple
South Side National Bank